Our Hand-Tufted carpets are an extremely fine collection for today's taste. Their qualities are:
Tufted & Hand carved in China
Hard Back
4/8" Pile Height
100% Wool
The Chinese design Hand-Tufted rugs comes in a beautiful Aubsson design and open-spaced which are not as busy as Aubusson.
Available colors in Chinese Hand-Tufted are:

ivory, light green, forest green, light blue , dark blue, burgundy, peach


Available sizes:

4x6 , 8x11 , 2.5x8 , 2.5x11

also available in round and oval

Following are few samples of Persian Hand-Tufted rugs. They are also available in variety of colors and sizes. Please refer to Design Table to look for designs of your choice.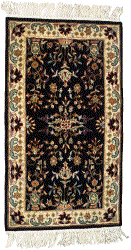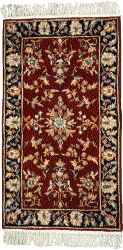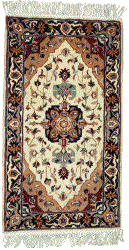 email: info@uniquerug.com



home | about rugs | hand-knotted | hand-tufted | machine-made | rugs pad | cleaning & care | restoration | designer discount | specials | contact